Authorial project - Awareness of Existence issue 01


'Awareness of Existence' is an authorial project I made, which showcases some photographs of my staying in Falmouth.
In the zine, I included some thoughts and inspirations that I have based on my experience living aboard alone and base on current COVID-19 pandemic.

Through this project I want to capture my feelings on the current issues, as well as stimulate discussions: Is this global loss a wake-up call for us? To make us see, to realise, to precious the insignificant instants throughout our daily life?

Films riso print on the cartridge paper,A5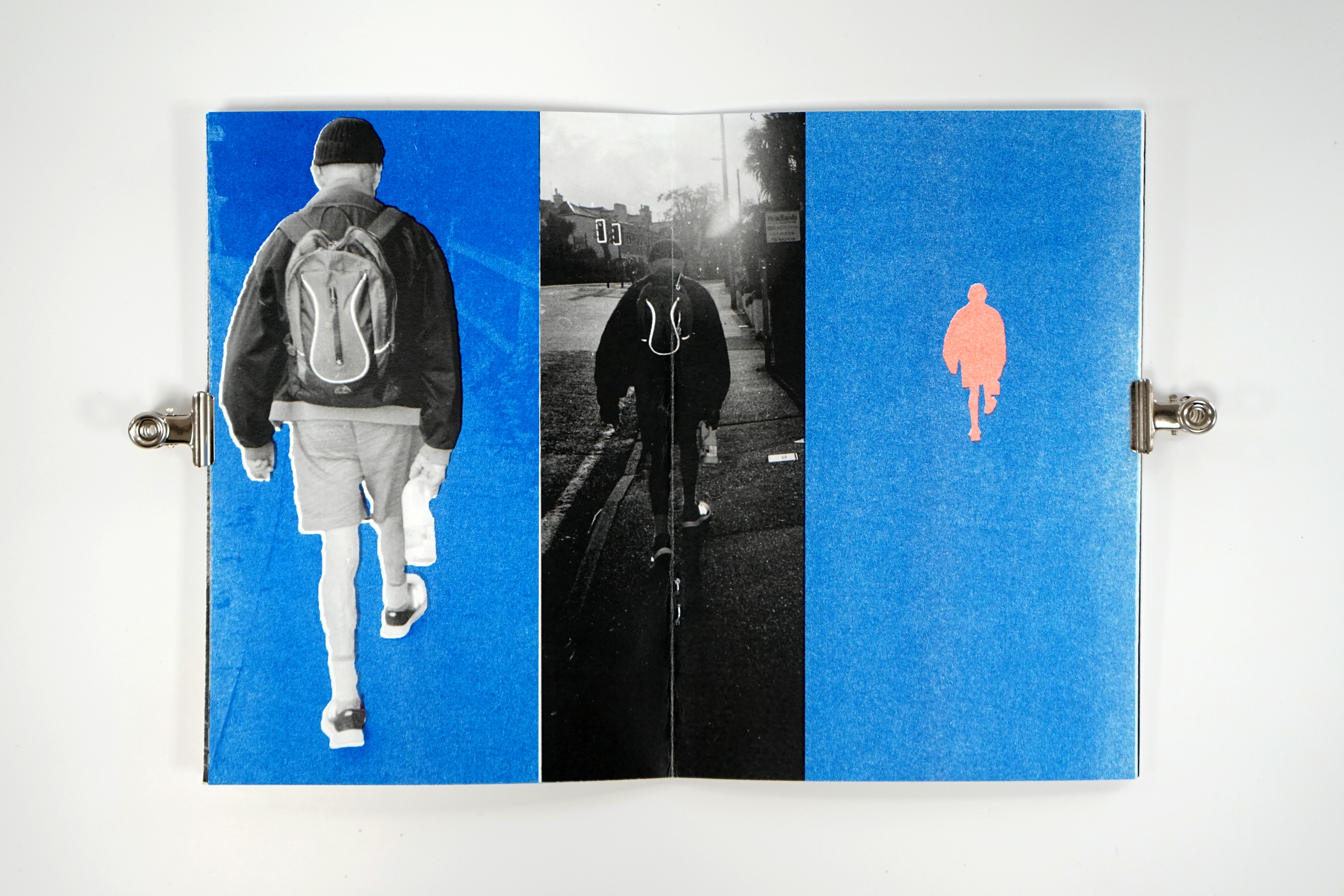 Authorial project - Awareness of Existence issue 02


This is the second edition of the photo series - Awareness of Existence.

'This is a dedication to the unexpected candid moment of life, to document the most insignificant instants.
Being conscious of surroundings is our ability to experience or to feel, is a state of wakefulness'.

In this edition, there are some unnoticeable objects/scenes captured to awaken your unconsciousness.
To continue discover the insignificance surprises in our surroundings.

Digital photographs printed on the cartridge paper,A5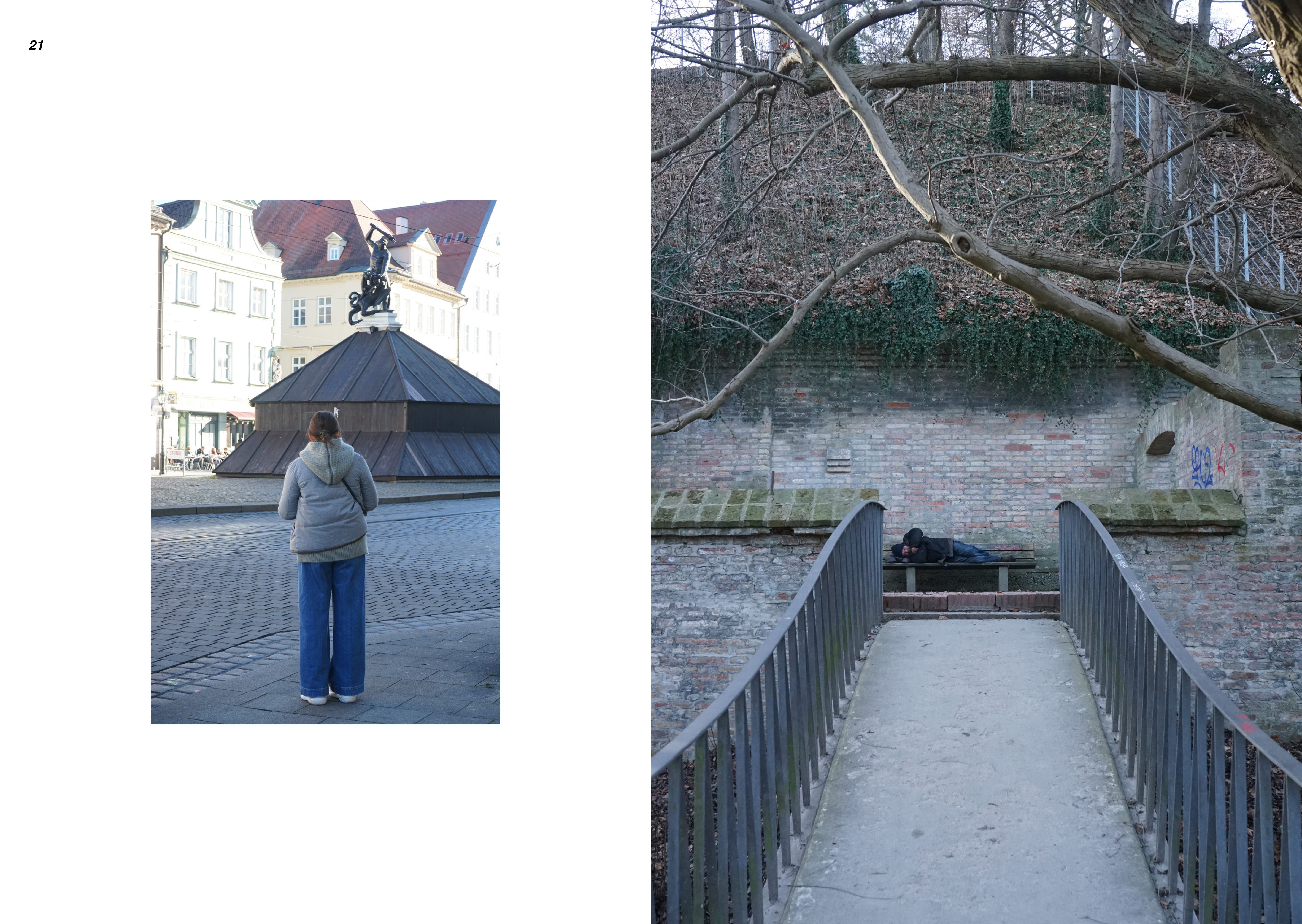 Authorial project - Awareness of Existence issue 03

This is the third edition of the photo series.
This is a special issue that focus on Covid-19, where I recorded some interesting scenes during the pandemic in both Germany and China. Also I included my interviews with small business parners in China, aiming to discover how they recover from this massive economic loss.
The zine does not just compares the difference between two places, also reveals the similarity of both.
Colour film photographs and interview transcript,
Layout and Edit by me, 20 pages, A5
View the the page walk through here!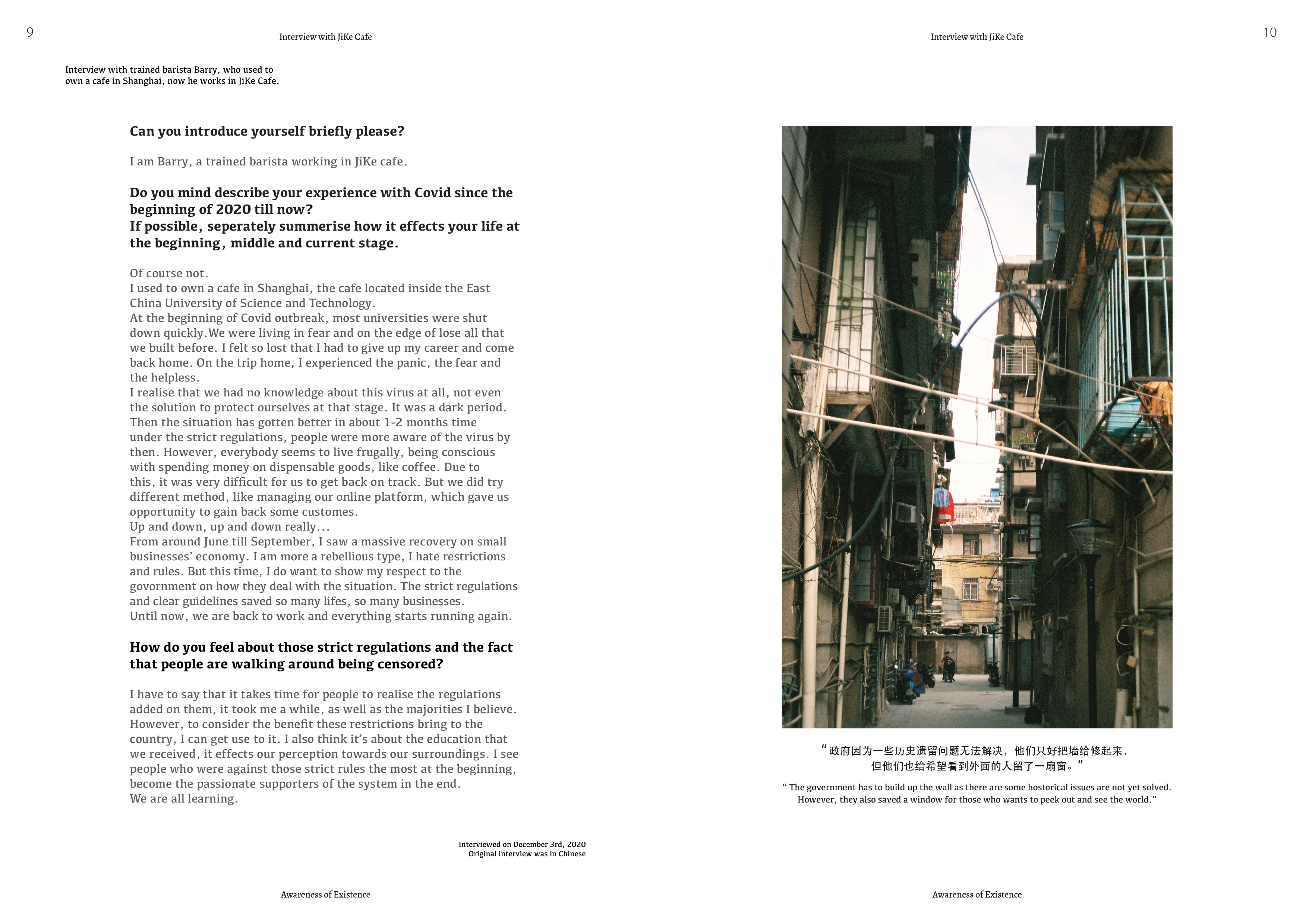 Album design
The Beginning and The End
Clifford Brown
This is a remake of the Jazz solo album by trumpetist Clifford Brown. It is the first and last recorded performance by Clifford Brown. The circle shape alludes to how the start of his career was eventually intertwinded with the ending.

Hand rendered type printed on matte paper
Poster Design
Ambiguity Creates Beauty
This poster series is aiming to bring awareness to rethink our pursuit to HQ content and unlimited, up-to-date information nowadays.
Is this clearest, almost touchable 'reality' where we want to live in?
Don't lose the possibility to imagine, to feel the gap between reality and Imagination.
Digital blended, ideally Riso print on cartridge paper, A3